With a presssure on quality
We offer bending metal plates on a bending break with a maximum length of bending of 3000 mm and metal plate thickness of 15 mm.
The bending break allows bending different details. Edge bending takes place on the basis of figures provided by a Customer or developed for the purpose of the order by our technologists. Bending on a bending break allows precise bending and guarantees the repeatability of details. The thickness of bent materials depends on the length of bent surface. The longer the processed material is the shorter the bending surface may be.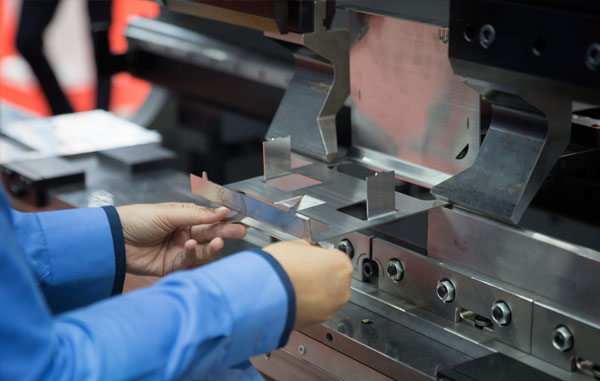 We are able to bend the following materials:
different types of black steel
coated steel
aluminium steel
stainless steel, acid-resisting